Our Approach
Our Approach, Our Philosophy, or Our Vision.  You can call it what you want but it's about what drives us as well as what's unique about our process.
Roots
Born while his folks lived in a house trailer near Gun Lake, MI. His folks didn't have a lot of records around the house but his dad would sing little bits and pieces of songs. Many years later Ed discovered those songs were by Hank Williams. Ed took some piano lessons, played trombone for a little over a year. He was invited to be the singer of a band around 8th grade and at this time decided to start playing bass. He ordered it from Allied-Radio Shack and they mailed it to him. They didn't check to see how old he was, which was fine with Ed. When he told his parents that a package would be arriving for him (the bass and amp) they thought he was joking. Then it showed up.
Ed's dad was supportive of the musical endeavors and helped him get a better amp and speakers. Ed was in the choir in high school and he joined the high school Orchestra and learned to play string bass. He also played in a couple of bands at that time. His folk got him a Fender bass for his graduation and off he went. He latter picked up guitar as a songwriting device.  Ed later attended Spring Arbor University where he broadened his musical interests.
We look forward to talk with you about roots and where you want to go.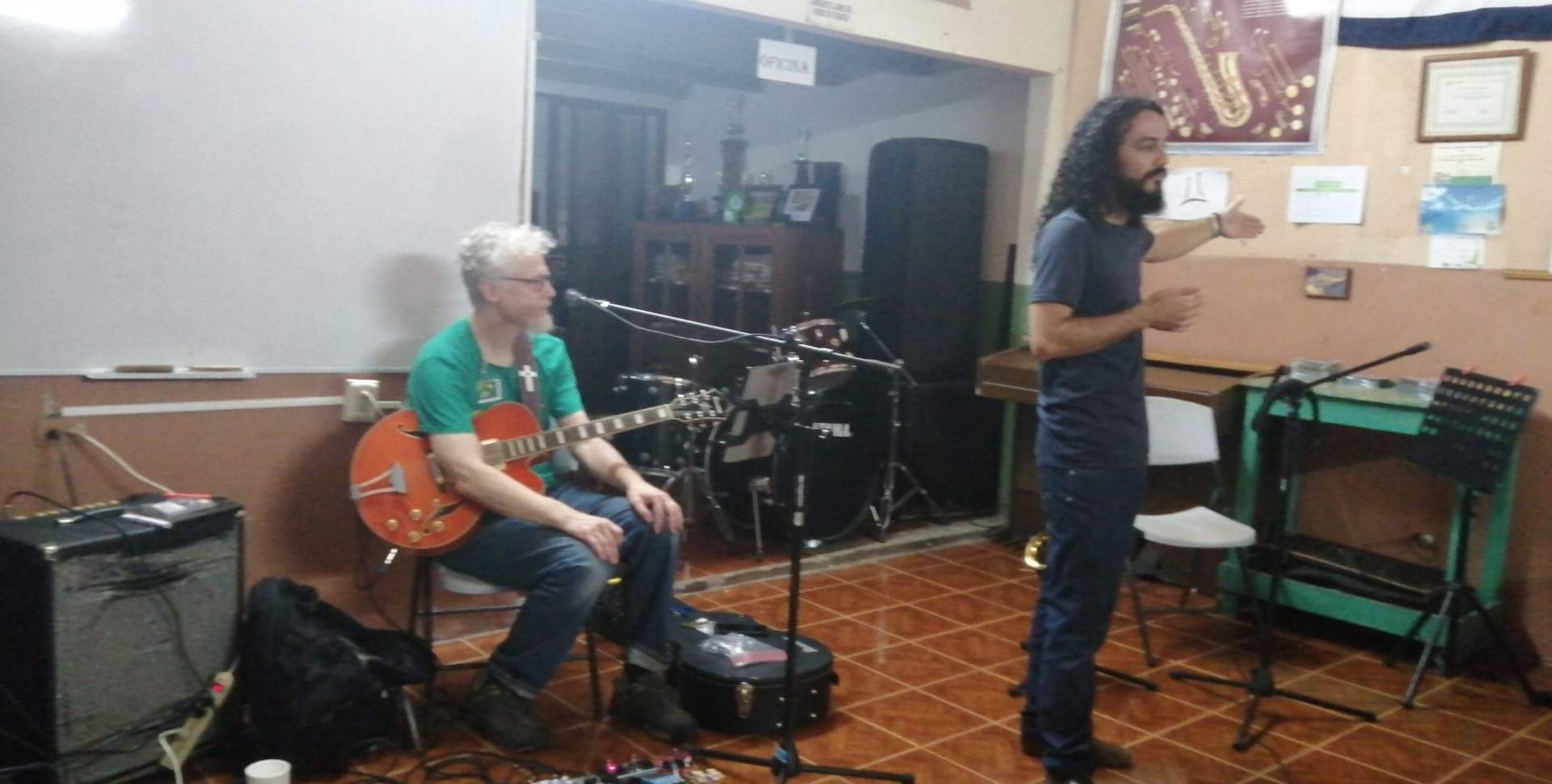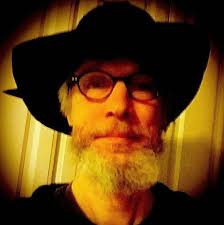 Phone: 269-359-1127
Email: BlueSideDownStudios@gmail.com
https://www.facebook.com/edenglerthband
Ed Englerth
Ed Englerth has played music with; Ray White(Frank Zappa & Zappa Plays Zappa), Kenny Meeks (Sixpence None The Richer), Joe English(Paul McCartney & Wings), Robin Robbins (Bob Seger), John Lawry (Petra), Jan Krist, Jim Cole, Aracely, Jim Earp, Scott Roley, Dave Perkins (Chagall Guevara), Donny Hartman (Frost), Xalt, Armada, Linear Action Band, Aslan, Harvey Jet (Black Oak Arkansas) , and Earthen Vessel.
Ed Englerth Band pulls the current pulse from three generations of musical influences presenting something refreshing and unique in the form of 'Moody Intelligent Folk Jazz Blues'
They said what about Ed Englerth?
"[Restless Ghost] is a fascinating release with bags of heart and integrity and deserves wider recognition than just the underground buzz that it will no doubt generate." Paddy Hudspith – Cross Rhythms UK
"The strengths of this collection of songs [Restless Ghost] are Englerth's often creative and always quite impressive guitar playing, and his interaction with his band members" Bert Saraco –Phantom Tollbooth US
"Englerth's masterful guitar playing, direct and unpretentious vocals, and thoughtful 

lyrics

 are increasingly impressive upon repeated listenings." S.T. Karnick – National Review Online.
"Is it possible to call him [Ed Englerth] a genius? I think so…"
Rafael Carnovale – Brasil – Rio De Janeiro – Progressive Rock & Progressive Metal
"top quality" – Wonderful World of Music, Belgium.
"masterful guitar playing" – All Music Guide(AMG)
"Ed is a consummate musician" Cross Rhythms (United Kingdom)
"The 

lyrics

 contain relevant thoughts of social justice…Mr. Englerth has quite a knack for creating thought-provoking tunes…" White Throne – California
"the driving motor behind this great rock and roll…" Switzerland – Cross Metal
"Wow! . . . one of the underground's best-kept secrets. This guy needs to be put on a label!!" Chris Yambar –Youngstown, Ohio.
"deserves much more press than I can give him." Brian A. Smith – Phantom Tollbooth
"A work that transcends age, for the connoisseur" Rocka Rolla – Argentina
"the real deal" Justin Wright – Phantom Tollbooth
Ed Englerth – SHAKE, RATTLE, and FOLK, and JAZZ and BLUES and More . . . SHAKE . . . Disturbing the warp and woof, shattering the serene, unnerving the unresponsive, rhythms that make you sweat. RATTLE . . . What awakens one from dreams, from that place of comfortable complacency? From the distillation of life in this world come the images from Ed. FOLK . . . Music that verbalizes attitudes and dimensions. Acoustic, it carries the energy from the power of the song rather than the power of the amplifier. JAZZ . . . Freedom to express from the long linage of the soul. BLUES. . . . Refuses to ignore hardship in this life and our response to it.. MORE…. Never ending.
More About Ed Englerth
Ed Englerth is a legend in this business. He has written thousands of songs and his songs have been recorded by Herbie Russ and by Xalt.  As a pioneer in the Folk and Rock scene Ed played in 70s bands such as Aslan and Earthen Vessel. Today, Ed's style is a mix of folk, blues, jazz and experimental music.  With intelligent song crafting he covers issues of skepticism, faith, social justice, love lost & love found, and the everyday struggles and triumphs of life.  He was the founding member and songwriter for the band LAB (Linear Action Band). As a solo artist Ed has several recorded projects. The latest CD is called "Everyone Needs Healing",  Other CDs include,  "Real Thin Dream",    "Hope Dream Sigh", "Restless Ghost.", "D.I.A.L. Business", "The Ed Englerth Jazz Quartet", "Anything But Hope", "Live at the State Grounds Coffeehouse", "Little Bit Of Me Everywhere," "Rational?," and "PINGO.  Ed blends wit and wisdom and we come away in good spirits, entertained, and enlightened.  Enjoy Ed as an intimate coffeehouse musician, with just he and his guitar, or with his band for a full-blown 'Moody Intelligent Folk Jazz Blues' experience.